market penetration and content creation in the California cannabis space
Web | Video | Social | Strategy

The Challenge of Staying Flexible During Regulatory Uncertanty
Our Work With The World's First Estate Weedery
Estrella River Farms, a subsidiary of LiveWire Ergogenics, saw an opportunity to create the world's first "Estate Grown Weedery™" on the historic Estrella Ranch in Paso Robles, California. They turned to FocalShift Media for branding, marketing, and content development. After collaborating with FocalShift, Estrella River Farms successfully established a unique brand that consistently released engaging content on social media during the season and established a strong market presence in the California cannabis industry.
Estrella River Farms is a subsidiary of LiveWire Ergogenics, a publicly traded company specializing in acquiring, managing, leasing, and licensing special-purpose real estate properties and operations conducive to producing high-quality, handcrafted, and organically grown specialty cannabis products. Once owned by George Hearst, Estrella Ranch is now the centerpiece of LiveWire's operations in California. The company aims to develop the ranch into the ultimate cannabis tourist and education destination and looks to FocalShift to support in that vision.
With the increasing competition in the California cannabis market, Estrella River Farms faced the challenge of establishing a solid and unique brand identity that would set them apart from a saturate. They needed to create a comprehensive marketing foundation that positioned the brand to grow into itself as regulations opened up.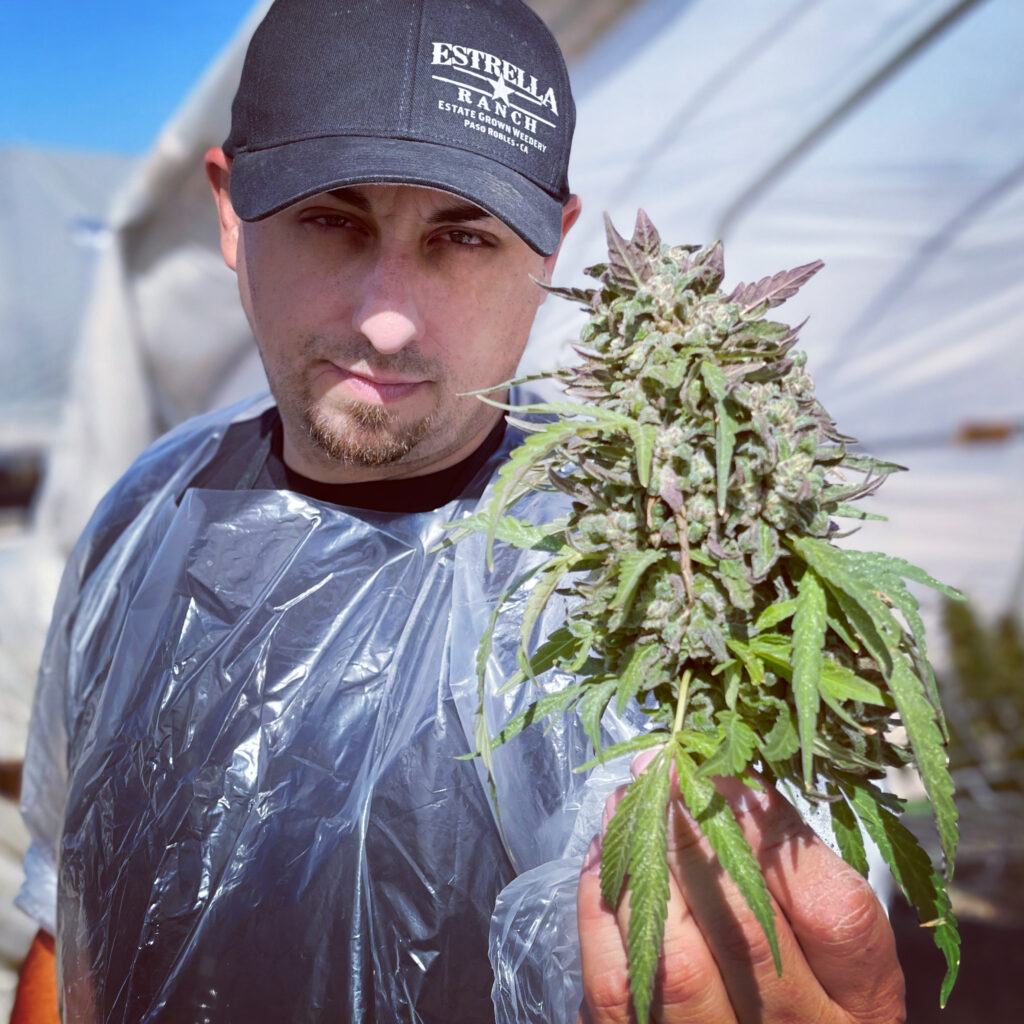 Why FocalShift Media
Estrella River Farms chose to work with FocalShift Media due to its relationship with the project, that pre-dated the acquisition of the ranch, and proven track record of helping other clients in multiple industries penetrate their respective markets. Thomas, the co-founder of FocalShift Media, now serves as the Brand Manager for LiveWire Ergogenics, making the collaboration an easy and natural choice
FocalShift Media's team immersed themselves in Estrella River Farms' culture by living and working on the ranch alongside the cultivation and construction team. They produced and set up custom-branded social media accounts, created videos, developed the website, generated content, designed the logo and branding guidelines, and provided general marketing strategy for the operation