Supporting the New Mexico State Police in a digital age
Web | Video | Social | Strategy

From Cold Case Homicide Investigations to Strategically Reaching The Next Generation
Our Work With The New Mexico State Police
The New Mexico State Police is a multifaceted law enforcement agency tasked with the responsibility of maintaining public safety through the provision of essential services such as traffic enforcement, criminal investigations, and emergency response. To enhance their outreach, the agency sought the expertise of FocalShift, whose innovative ideas have been instrumental in driving the agency's success in the modern age.
Through effective collaboration with FocalShift, the agency has realized significant achievements and have worked together since 2017 on projects ranging from video to a total redesign of www.joinnmsp.com.
Brand, Visuals, and Digital Presense
The agency came to FocalShift in 2017 for assistance on a video project for their cold case homicide unit. This kicked-off a multi-year mission to elevate the New Mexico State Police's image and effectively position their digital infrastructure to appeal to the next generation of law enforcement officers.
The New Mexico State Police recognized that the traditional methods of finding and engaging new recruits were no longer effective, and sought the expertise of FocalShift to adapt to the changing times.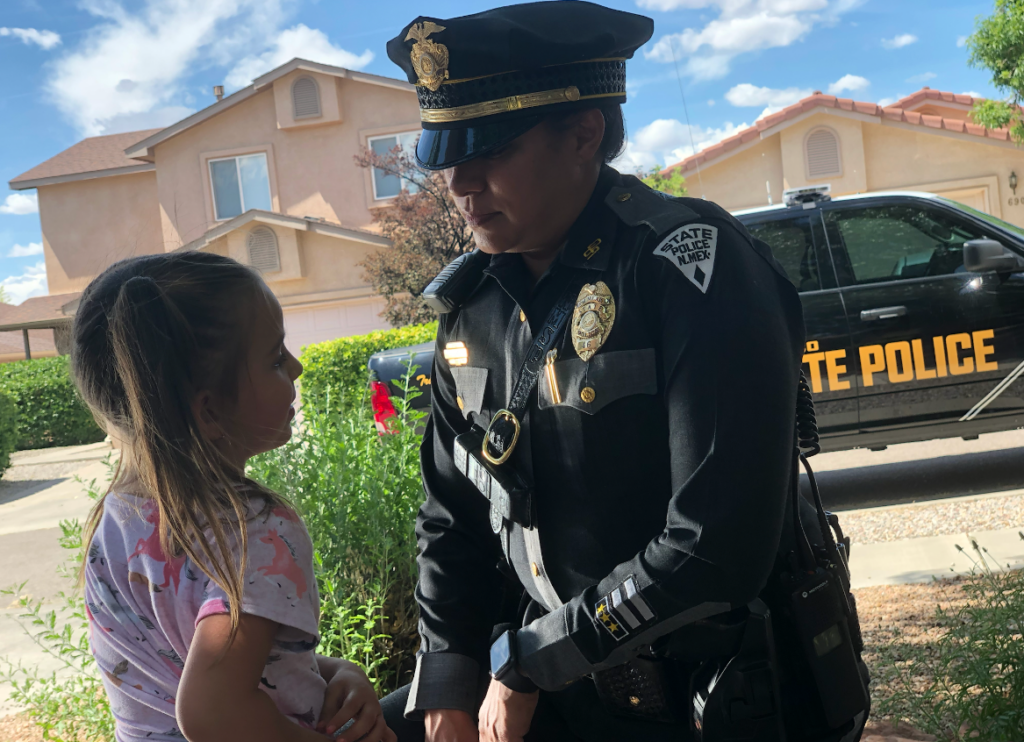 The organization was experiencing a decline in the number of applicants from conventional forms of media such as radio, television, and their existing website at the time. To address these challenges, FocalShift proposed a comprehensive rebranding and redesign of their recruitment website, www.joinnmsp.com, the creation of video assets, and strategically mapping  out the recruit journey to deliver key information throughout the process.
Expanding the footprint. telling the story.
After the FocalShift team reviewed the details and learned the vision of the Command Staff, the recommendation to structure the website content to tell a deeper story and give a better experience for potential applicants was proposed.
We started with the history.
Our aim was to provide prospective candidates with a comprehensive understanding of the roles and responsibilities of an NMSP officer, as well as the journey to the academy. To achieve this, we began by delving into the agency's history and then presented the information to users in a user-friendly format, ensuring quick access to details on pay structure, benefits, various job opportunities, and an effective explanation of the application process.

By assigning each bureau its own page, FocalShift empowered the NMSP with the capability to effectively target distinct audiences for specific job openings both within and outside the department. This approach established a robust digital foundation that became the cornerstone of the department's recruitment campaigns. As a result, an engaging and highly focused platform was created that effectively conveyed the department's mission, values, and career opportunities to potential applicants.